Monday,September 03, 2018
0 comment(s)
We are very proud to get custom mouse pads bulk order for the International dota 2 championship 2018 event. Thad found us and placed a trial order at end of June, one size(30″x48″)  is for the dota2 event, other is larger one(72″x24″)  for covering his whole table.
As The International 2018 event would be started from 15th Auguest 2018, the time was very tight for making samples –  delivery – samples approval and bulk order production. We needed to speed up our process to get earlier custom mouse pads sample approval.
We had a perfect finished of custom mouse pads with huge sizes, 30″ x 48″ and 72″ x24″ and got approval from Thad.
Dota2 custom mouse pads Features:
Gaint Mat size: 30″ x 48″
Mat surface: Speed(smooth) version
Materials: Natural rubber
Edges and corners: round corners with edge stithed
Bulk Quantity: 110 pieces, 90 pieces for Participants and 20 pieces for staff members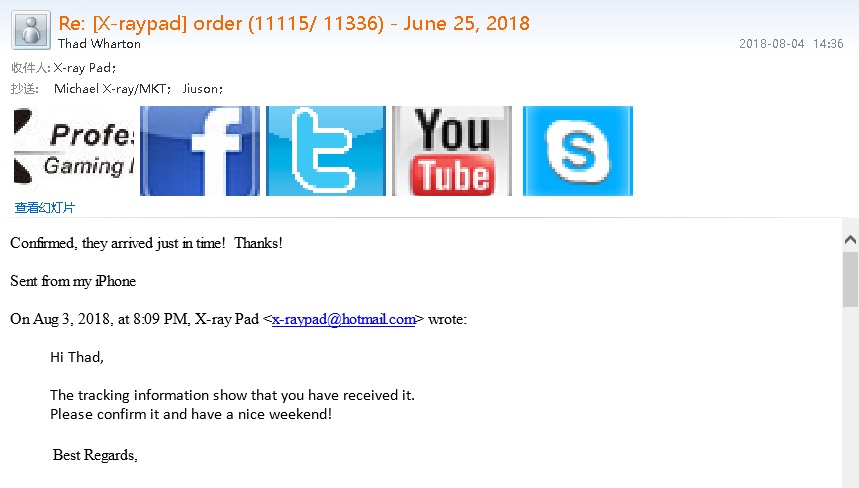 It's great to get approval of custom mouse pads for the event and arrived in time.
Do you want to custom premium mouse pads for gaming events, lanparty? Any size, any printing! Any inquiry, just contact us, we offer our best service as we can.
Some personalized Dota 2 mouse pads for your reference: