0 comment(s)
The demand for custom mouse pads is not limited to gaming companies. As a high-end e-sports entertainment venue, Game Cafe also focuses on the player experience, providing a professional gaming mouse pad is a basic service. We learned this from Clix gaming cafe, who customize mouse pads for their game players from us.
CliX is a Saudi-based gaming cafe offering top-notch gaming experience and setting the tone for esports tournaments in the Middle East. A good gaming cafe should needs professional equipment. Not only computer, monitors, headphones but also mouse pads. Usually you will ignore the function of mouse pads on the gaming cafe.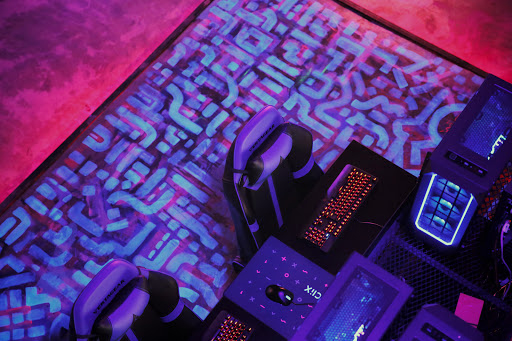 Advantage of customize mouse pads for gaming cafe:
Mouse pads reduce physical and visual stress. Make gamers more comfortable.
Custom printing your brand logo on mouse pads, unified desktop make your cafe more senior, which will greatly enhance the brand and visibility.
What's the standard Mouse pad for Gaming Cafe?
Let's see what mouse pad ordered by Clix.
1, Mouse pad types: a, speed mouse pad. b, control mouse pad
2, Mouse Pad size: 450mm x 350mm x 3mm
3, Custom issue: Custom printing and edge treatment(see below photos)
Why choose X-raypad?
Premium quality with lockrand will last longer life.
Machine washable. It's easy to get dirty because it is used for a long time every day. A durable machine-washable mouse pad is ideal for gaming Cafe. Save the cost of changing the mouse pad frequently.
More customized. We offer variety of gaming mouse pads for the market. Such as speed, speed plus, control, control plus, and other options.
We offer sample as quality checking.
Speed plus material of X-raypad

rough surface and smooth surface
A professional gaming mouse pad will give a different and great feeling in play games. X-raypad provide professional gaming mouse pads since 2003. Customize mouse pads for gaming cafe just contact us!