0 comment(s)
It's glad that Noah Carrier is become the first customer to try our new product- custom pro game mouse pad.  Noah wanted custom the Monster Hunter: Zinogre pro game mouse pad. X-raypad made a preview according to order info as double check for customer before production.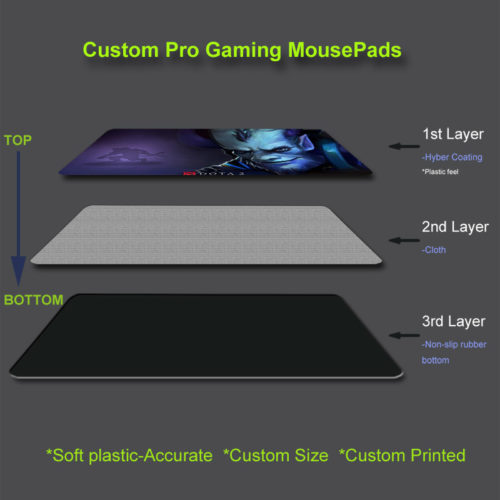 Here is the finished Monster Hunter:Zinogre mouse pad. It was taken by iphone.
The close view of the Hyber Coating on the smooth fabric surface.

The round corner without edged stitching

The edges of Monster Hunter mouse pad wihtout edged stitching are clean but not rough.

close view of right bottom corner

Non-slip ECO natural rubber as bottom
The new product adopt the Hyber Coating on the surface, it will more controller than the common speed version mouse pad-smooth surface, but smoother than rough surface-control version mouse pad.
Do you want to try this unique experience-silky and rough feeling, when playing Monster Hunter game? Learn more here:  Custom ProGame Mouse Pad. If want custom size, just contact us!