Description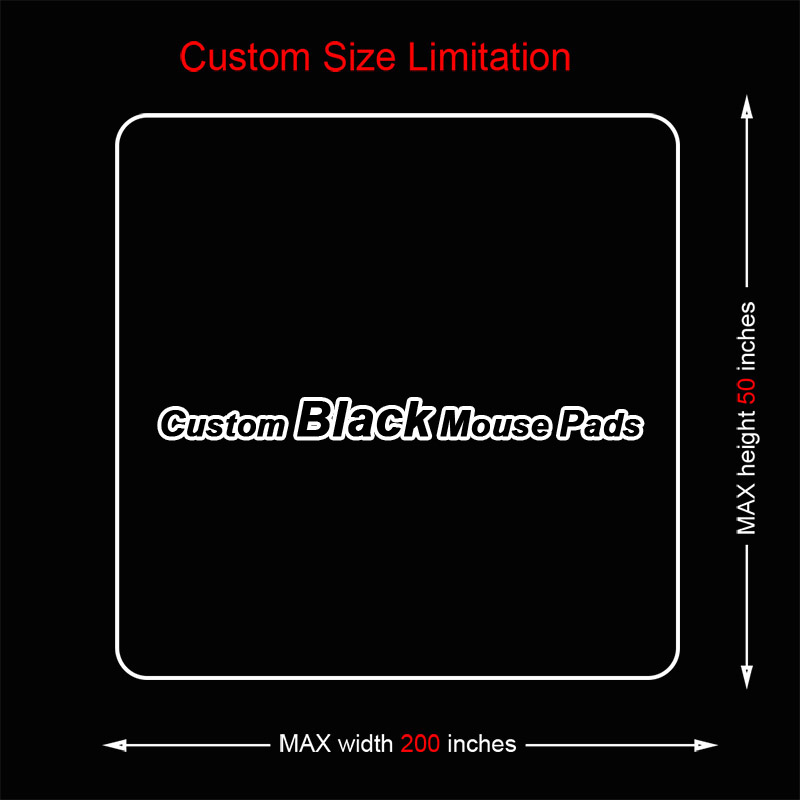 Custom black mouse pads any size per your specification. You just need to measure your table or other surface and tell us your sizes, we will make custom size per your need. By the way, we list about 30 sizes of black mouse pads with prices here, if need other size, please contact us. We will add your size into our sizes list.
Our Black mouse pads are solid black, no logo, no printing. The mat top surface, mat bottom and frame are black stitching. Which is made by natural rubber(black), fabric surface and black stitching optional.  
What's Max sizes of black mouse pad?
We list a part of regular mat size here, If you can't find a suitable size from the list. Please tell us the size you want. We  custom size black mouse pad per your requirements. Just measure your table and tell us your size, we will custom made size mat to cover your whole table.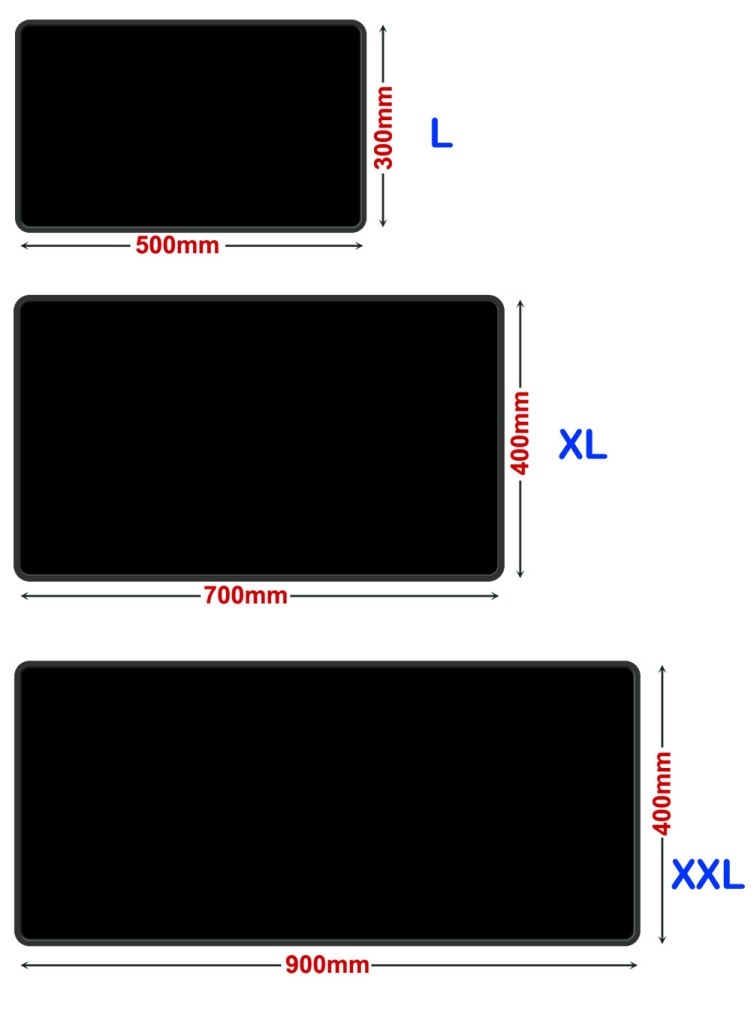 Now we have a new giant size black mouse pad, size: 120cm(47.2 inches) x 50cm(19.6 inches.
It's very very large size of mouse pad, which can cover your desk or table. You can put it on your table to play cards gaming, so you can call it a giant desk pad or playmat.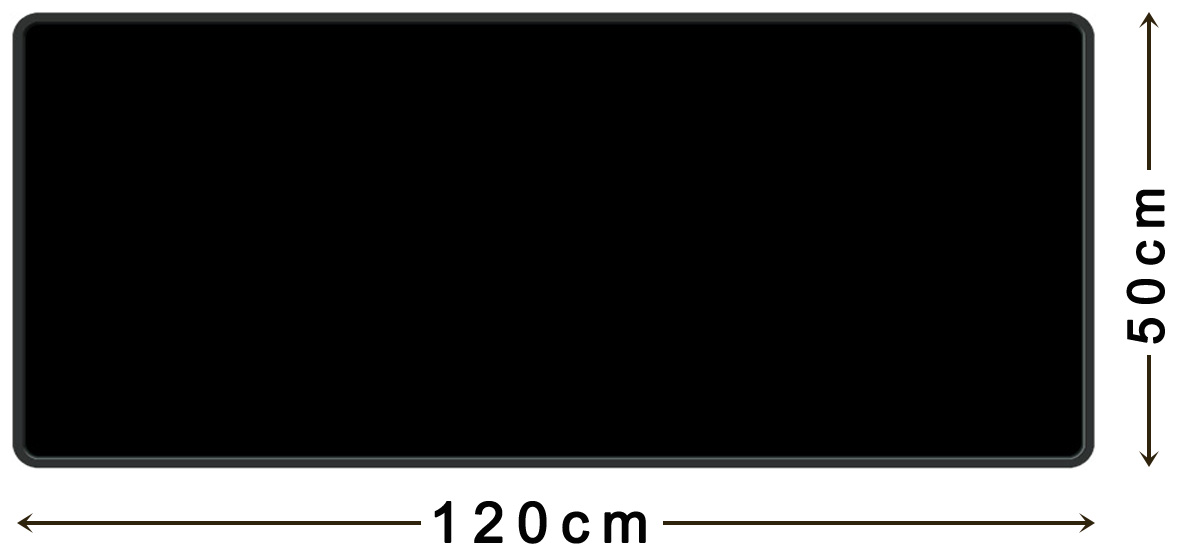 Recently, someone need a larger size black mouse pad, with size 120cm x 70cm. We just added it here. As we can custom any size mouse pad to meet your needs, I don't know what size mouse pad I should put it here.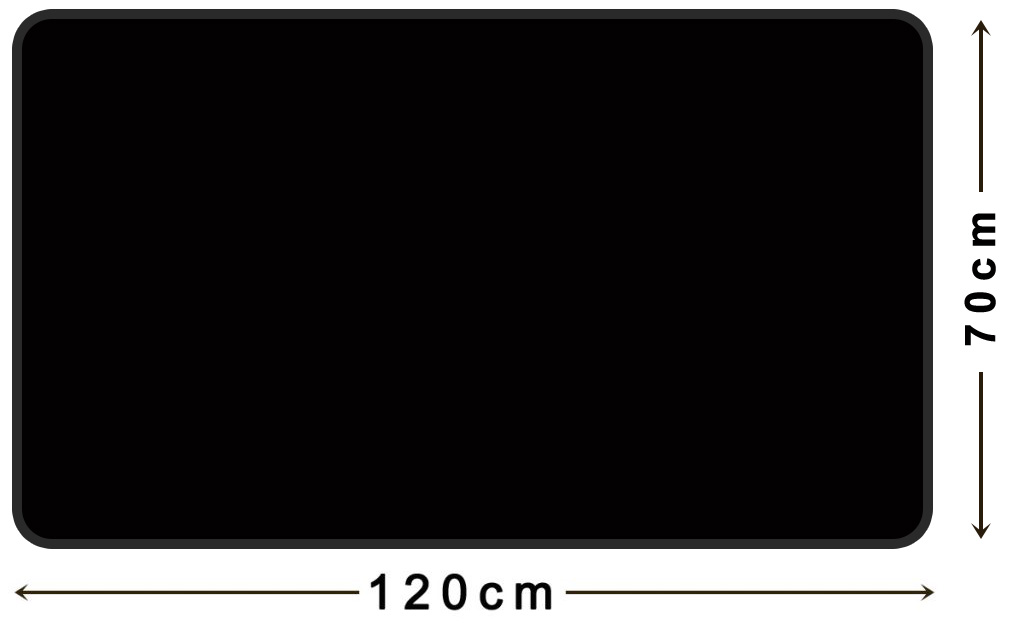 Black mouse pad, it looks very cool. For game players, black is on behalf of the professional and noble! So far, most of the professional game players like black mouse pad, it becomes a fashion color for pro-gamers.
Features:
Surface: black fabric – smooth texture
Bottom: black rubber – Non slip
Edge: black frame stitching – Durable
Thickness: 3mm
Sizes: L, XL, XXL and XXXL, any size to fit your need.
Please see below images to show the mouse pad features.
We offer several sizes of black mouse pads for sale. 

L size: 500mm x 300mm,

XL size: 700mm x 400mm,

XXL size: 900mm x 400mm

XXXL size: 120cm x 50cm
If you have any additional requirements about black mouse pad, such as size, thickness or others, please feel free to contact us.
If need to custom size mat with own printing, please visit our custom any size mouse mat.
Product images:
Any question of custom size black mouse pad, please feel free to contact us.
Find giant black mouse pads here.