Description
The custom playmat bag is designed to hold 48 inches x 48 inches mat. The bag size: 50″ x 12″ Custom printing full size image on playmat with flag fabric. Other option is custom pure color on polyster pongee, which is waterproof treatment on outer surface and PU coating on inside surface.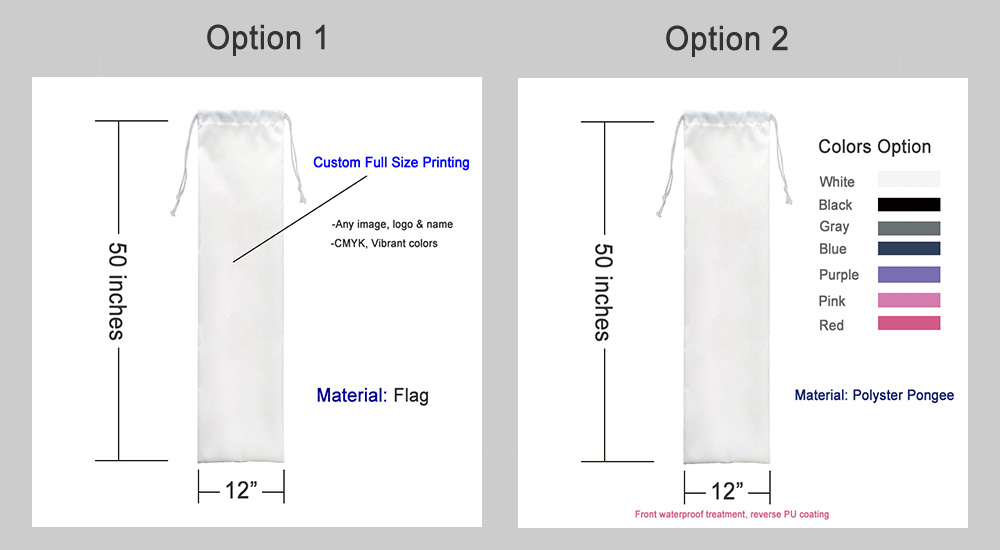 For Custom printing option, you can printing your artwork in full bag size. If so, please prepare your file:
1, Make sure your image size is 25″ x 52″
2, A resolution of 2500 x 5200 @ 100 PPI is best.
3, Your image mode needs to be RGB(we will convert it CMYK here).
4, Save your image as a JPG in best image quality level.
You can print a small size of photo image on some position on the bag per your request.