Description
1, Input the mat size into Length & Width
2, Select Corner Option: Edge stitched or Non
3, Artwork Option: How to send us the image.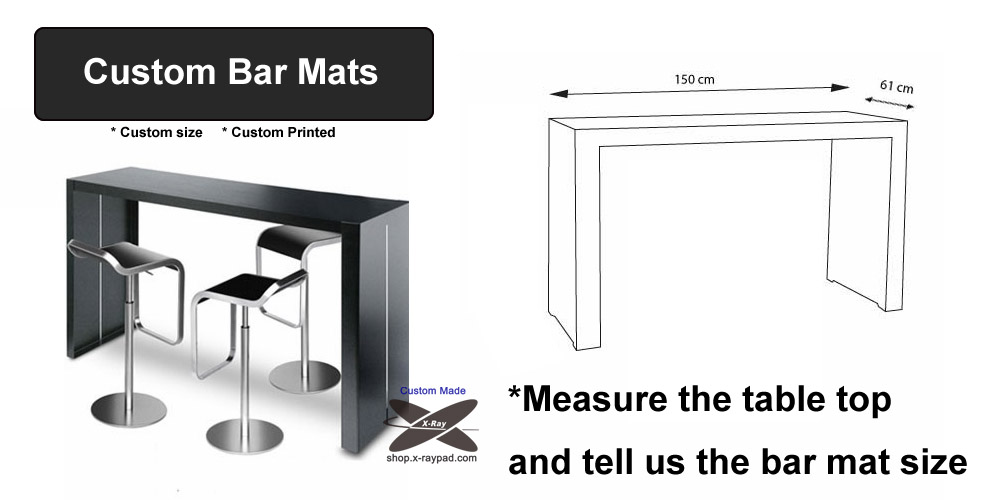 Custom Size Bar Mats per your measurement! Just tell us the size and send us your image, we will customize it to fit your needs.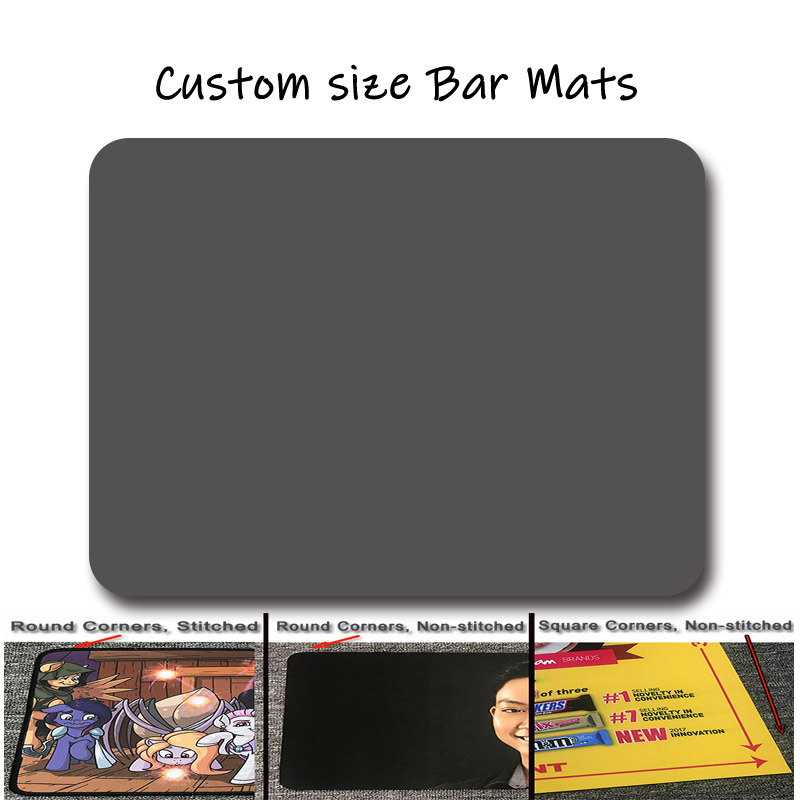 Custom size
STEP 1:

Select size from size Options(need different size, just contact us)

STEP 3:

Editing & Preview – We offer free edition and JPG Preview for your approval
Water from the outside of a frozen beer or drink bottle will flow onto the bar mat. So custom bar mat with waterproof, which is easy to remove excess water to keep the mat clean anytime.
Features:
-. Water-proof smooth surface
-. Custom shape ( Round, square and others)
-. Soft natural rubber base, Non-slip

-. Any Size per your needs, such as small, large, xl or Giant

-. Custom Bar Mats no minimum
-. Full color Printing: print your own image/logo/photo on the mat