Description
The custom bag is designed to hold even more than just dice. The bag size: 8.5″ x6.5″, with Custom printing full size image on bag outside.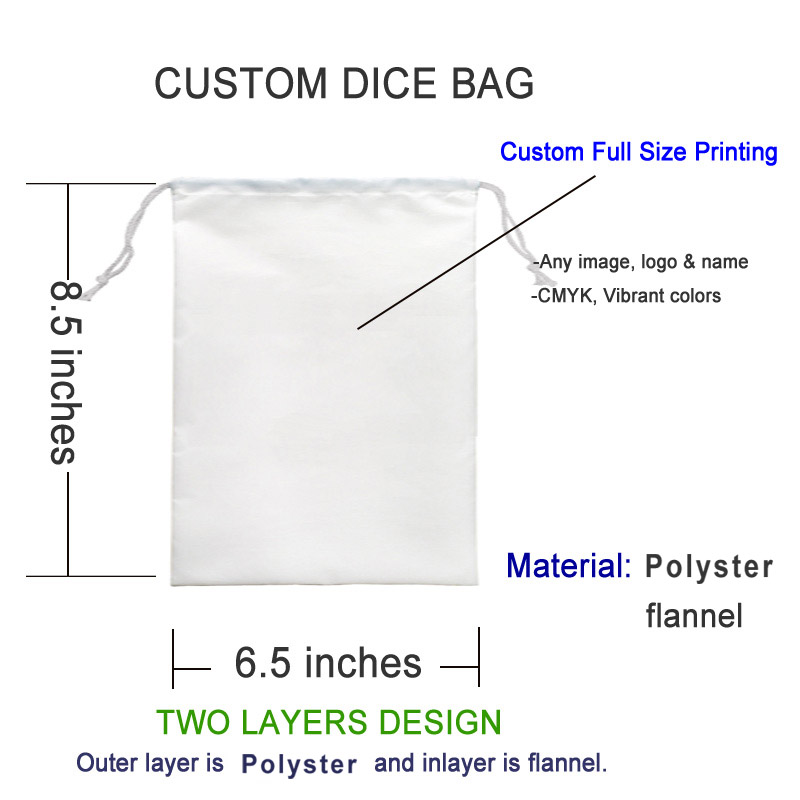 For Custom printing option, you can printing your artwork in full bag size. If so, please prepare your file:
1, Make sure your image size is 7.5″ x 10″ for one side
2, A resolution of 750 x 1000 @ 100 DPI at least.
3, Your image mode needs to be RGB(we will convert it CMYK here).
4, Save your image as a JPG in best image quality level.
You also can print a small size of photo image on some position on the bag per your request.