Product Description
Custom size rubber mat to cover your whole tabletop, it made by natural rubber and top fabric surface(rubber mouse pad materials). There are solid black color or colorful custom printed per your artwork, image, photo, logo or any graphic file.
Custom Size Limitation:
Max width is 200 inches
Max height is 51 inches.
Please see below image to show the custom size limitation.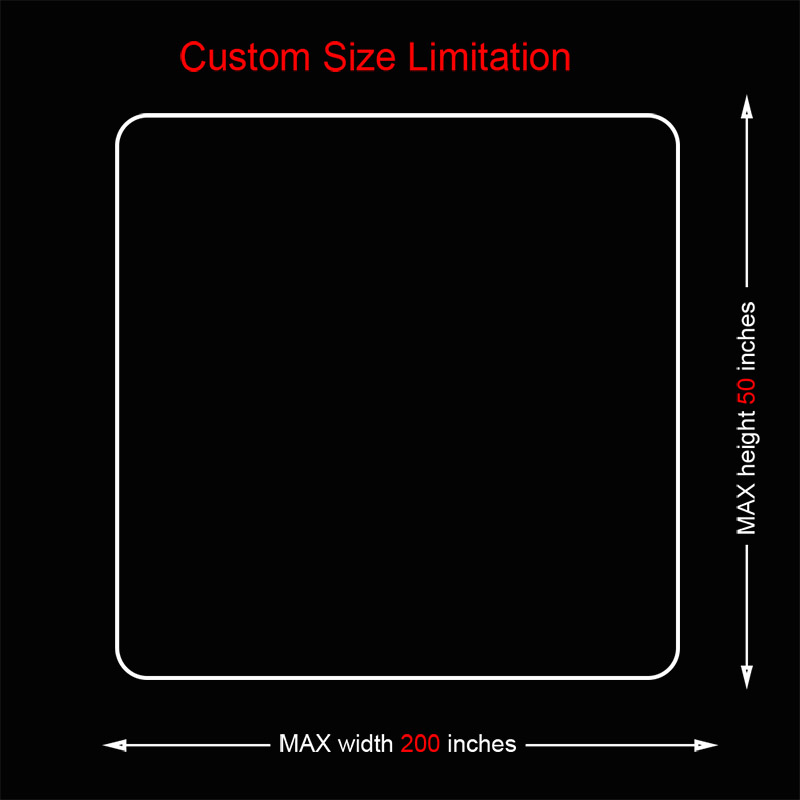 If you want to custom a rubber mat to cover whole table top, just measure your top surface size and tell us. Even we have mat size options, but we can't list all mat size information here. If you can't find right here, just contact us.

Custom Printing Size Limitation:
Max Printing Width: 98 inches ( or 250cm)
Max Printing Height: 51 inches (or 130cm
If need larger size, we can make it as solid black(please refer to custom size limitation above)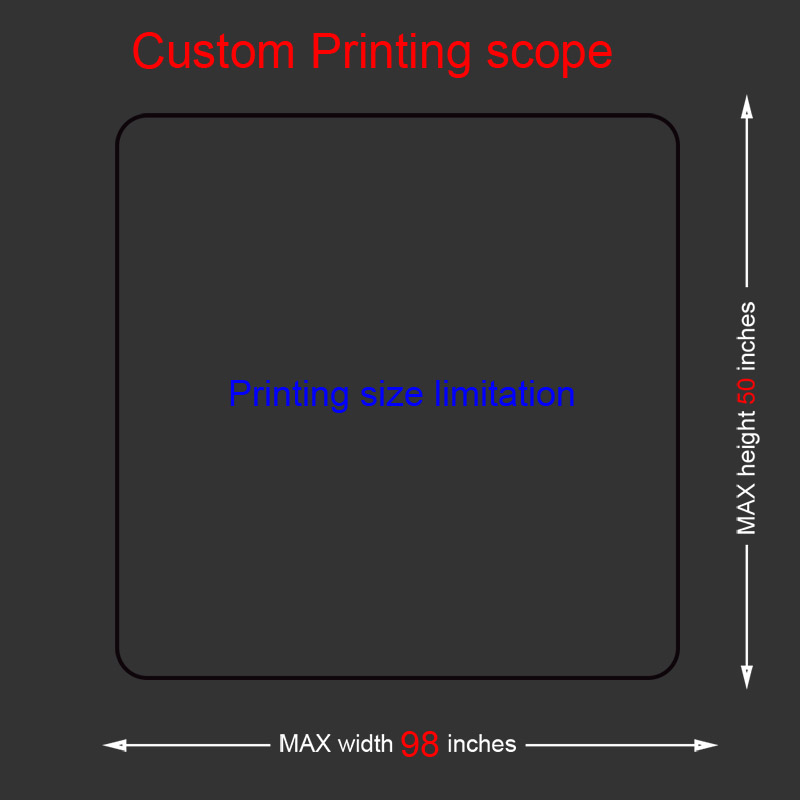 Custom Size Steps:
wpdance
Step 1
Select the mat size and other specifications.
We can't list all mat sizes here, if need other size, just contact us.
Step 2: Artwork and JPG Preview
-Leave artwork download links at Check out page(recommended).
–Upload Your File
*We offer Free Artwork Editing and JPG Preview.

Ink on mat. It's what we're good at.
Make sure your image is clear in 100% ratio.
Vibrant Colors: CMYK artwork, logos & branding
Whole area image printing is available.
Printing Style: Dye sublimation or print ink on the mat
Features of custom table mat:
Fine fabric/cloth surface at top mat
Soft natural rubber base

Any Size per your needs

Printing: print your own image/logo/artwork on the top mouse pad