Description
Custom size white mouse pads, it made by high quality natural rubber(foaming layer) and fine tiny fabric surface. There are solid white color, no any printing, logo and others. It's pure white fabric top and black rubber layer and bottom.
We can custom size white mouse pads per your requirements. It can be charged by square inches or square centimeters. For example, you will need 60 inches by 30 inches white mouse pad, then you can choose the price by square inches, input your result into the order quantity(you will need 1800 square inches).  We will contact you about the mouse pad length and width.
Custom Size Limitation of white mouse pad:
Max width is 200 inches
Max height is 51 inches.
Please see below image to show the custom size limitation.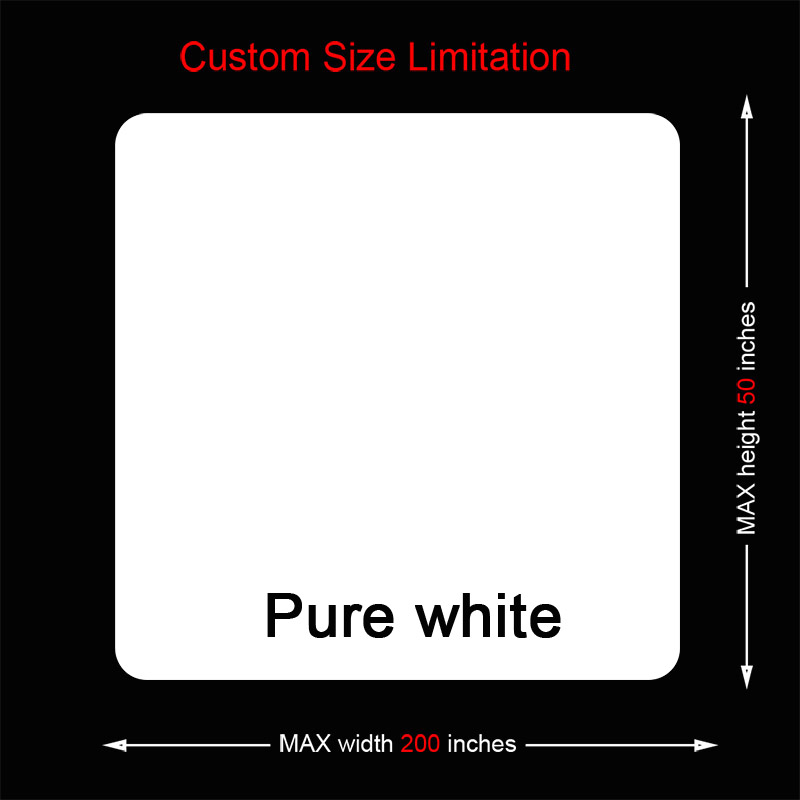 Edge Treatment: You can select different style for the mouse pad edge. Such as round corners or square corners or round corners with frame stitched.