Description
Dab mat is made by foam natural rubber as most main materail and the top is fabric
surface for custom printing artwork. The thick foam rubber offers shock absorben for dab rigs,
glass pipe and essentials.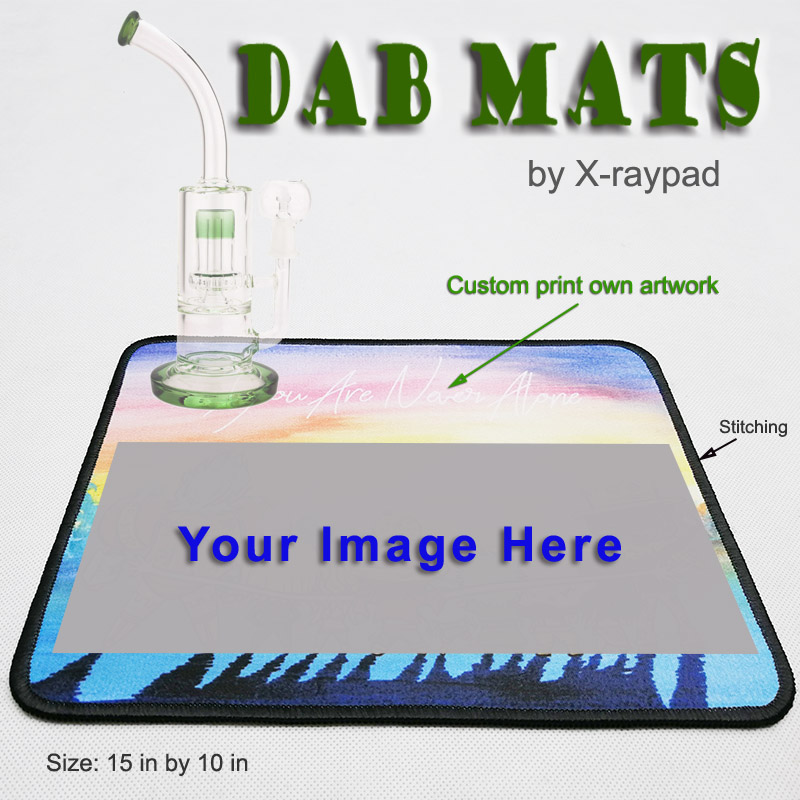 15 inches by 10 inches large areas dab mat/pad, there is enough room to place your dab rig, tool and other parts. 1/8 inches(3mm) thick foam rubber is cushioning layer to protect your glass.
Which is non-stick and heat resistant(up to 400℉), no worry your glass rig to hurt your tabletop.
Features of dab mat/pad:
 15 inches by 10 inches dab mat to provide enough room for dab rigs.
Black stitched edges prevent edge wrinkles and increase using life of mats.
Shockproof and heat-resistant foam natural rubber.
Full color printing – CMYK four color process, with vibrant permanent colors for great artistic reproduction.
Machine washable
What's the difference between rough surface and smooth surface?