Description
Why do they call Quiet Aluminum mouse pads? 
We need to know why there is the noise from Aluminum mousepad? It comes form the friction between mouse bottom and mouse pad surface.
First of all we have to do is to reduce the friction between them, the smaller friction, the noise generated will be smaller. We consider the bottom of the mouse is attached with a small friction mouse feet stickers.
TP5A or TP5B provides a conformable release surface and exhibit a remarkably low coefficient of friction and non-stick properties and retains excellent tensile strength.
We did the test of reducing noise of the aluminum mouse pad( see below video)
All aluminum mouse pads from X-rayPad, we free offer low friction of mouse feet to reduce the noise.
You can enjoy a quiet aluminum mouse pad from us.

Aluminum Mouse pad mate:TP5A mouse skates or TP5B Mouse Skates(Free Offer )
Which will reduce 80% noise between mouse feet and metal surface. 
We will free offer 6 dots of TP5A or TP5B for each aluminum mouse pad for reducing the noise.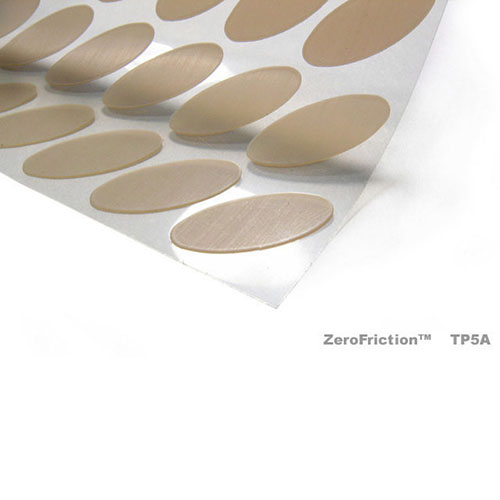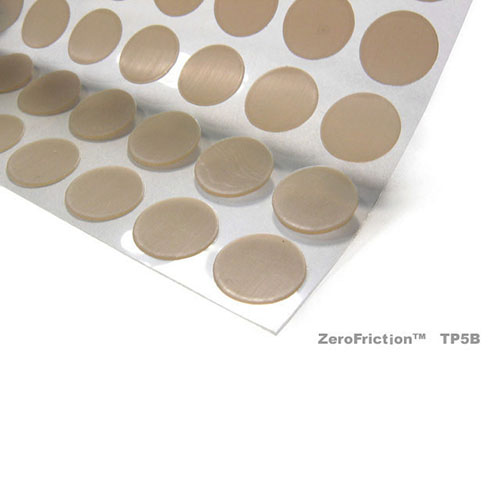 Specifications:
80% Lower noise than other Aluminum mouse pads

Dual-sided surface Mat

PU leather Non-slip bottom

Smooth Surface with micro-finishing treatment

Classy Sleek, eye-catching

Strong structure and Durable-long life

Multi-size, colors option
 Metal mat sizes: 
S:240x182x3mm

M:250x200x3mm

L:300x240x3mm 

Round :Diameter220mm
We offer four-color  Aluminum mouse pads.such as Rose Gold , Tyrant Gold . Titanium Solver and Fashion Gray.
The ultimate fashion experience, you deserve to have it.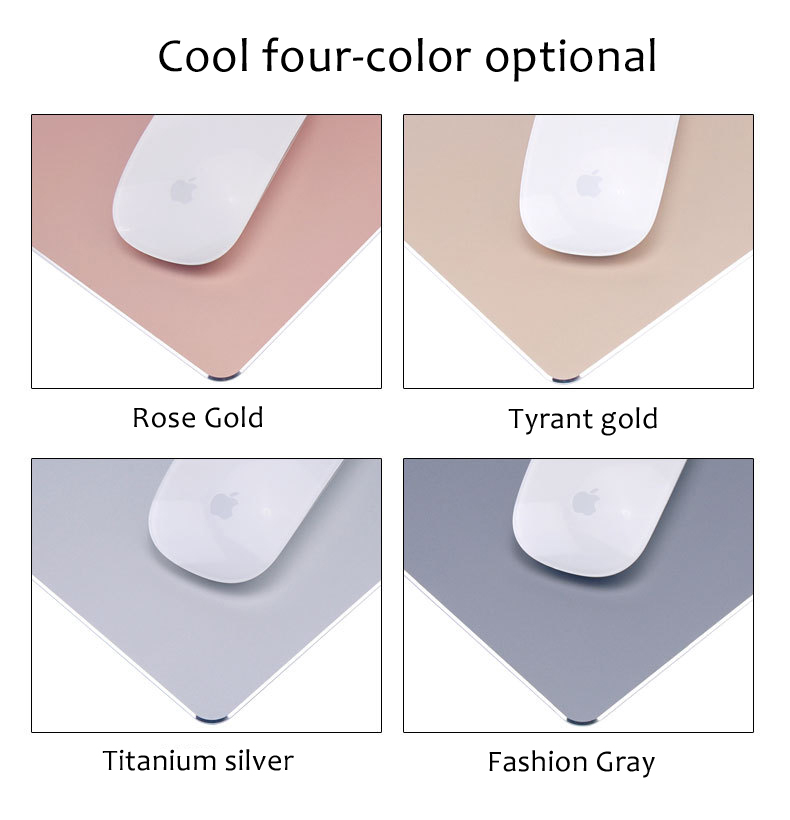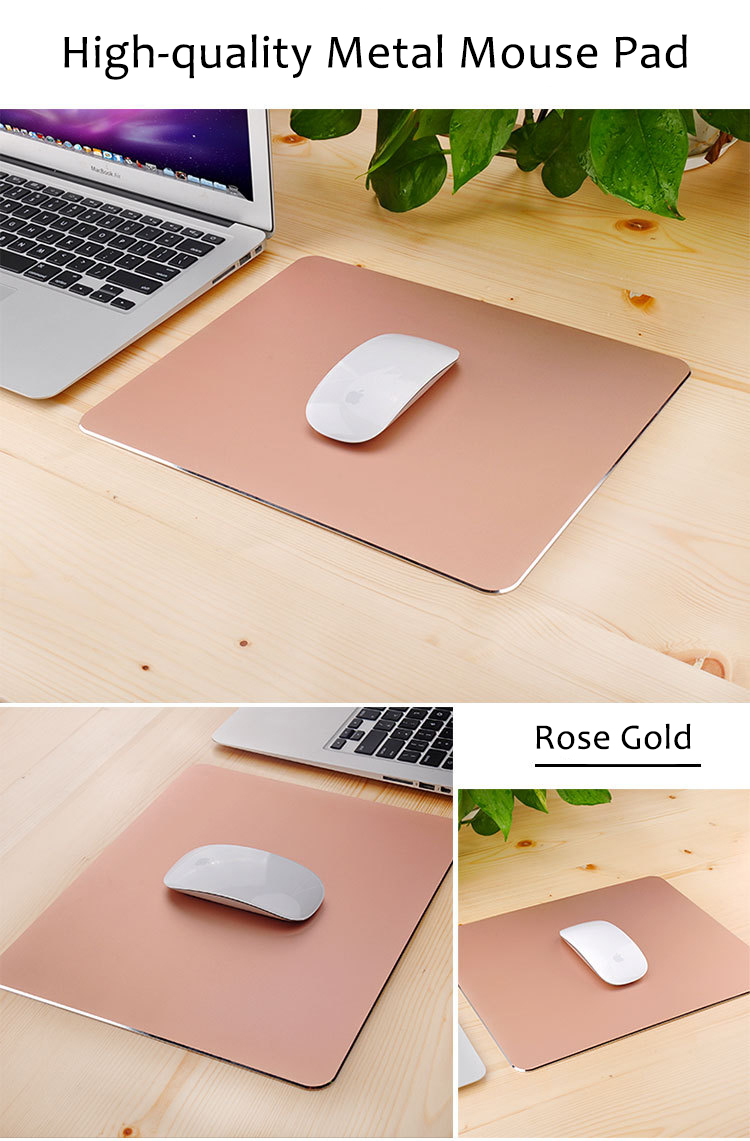 Features of customization:
Size: S, M, L and Round

Surface: smooth polished treatment

Material: Polished Aluminium Alloy (Metal) surface and Non-slip rubber base.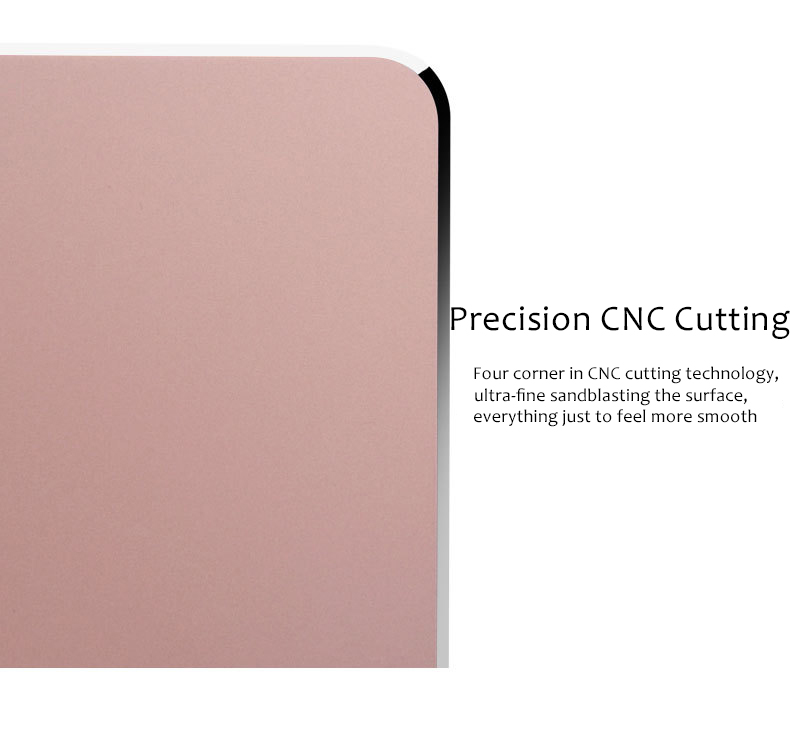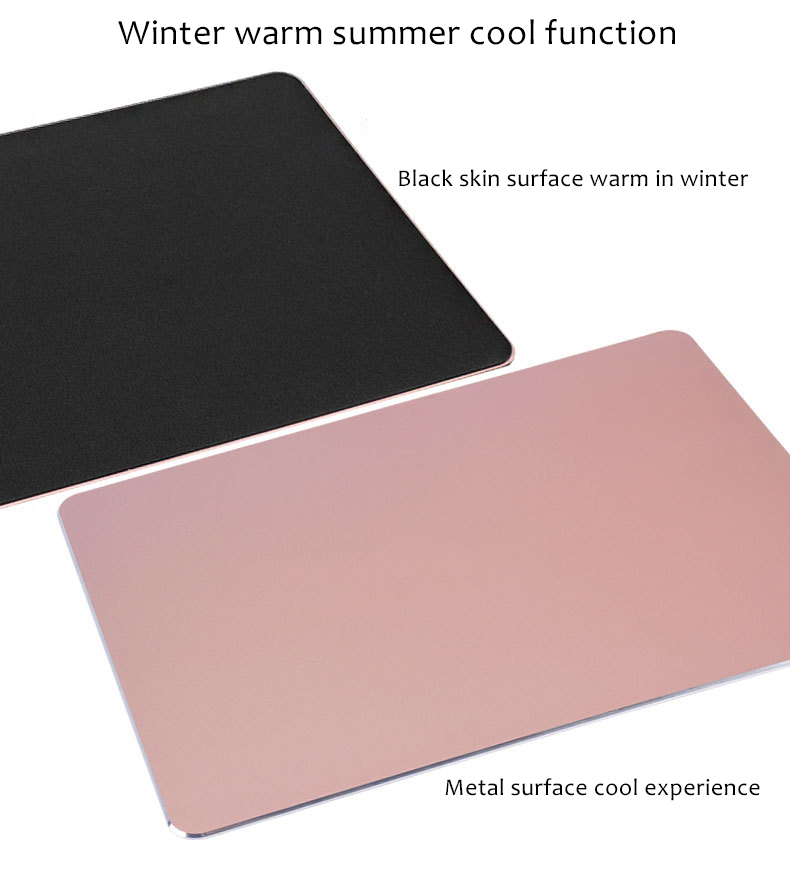 metal mousepads perfect advantage