Description
Save your shipping cost,ordering  other items together!
If you want to see other Gaming Gear for Razer, please check here.
It's r-curved mouse skates for Razer Viper Ultimate wireless esports mouse.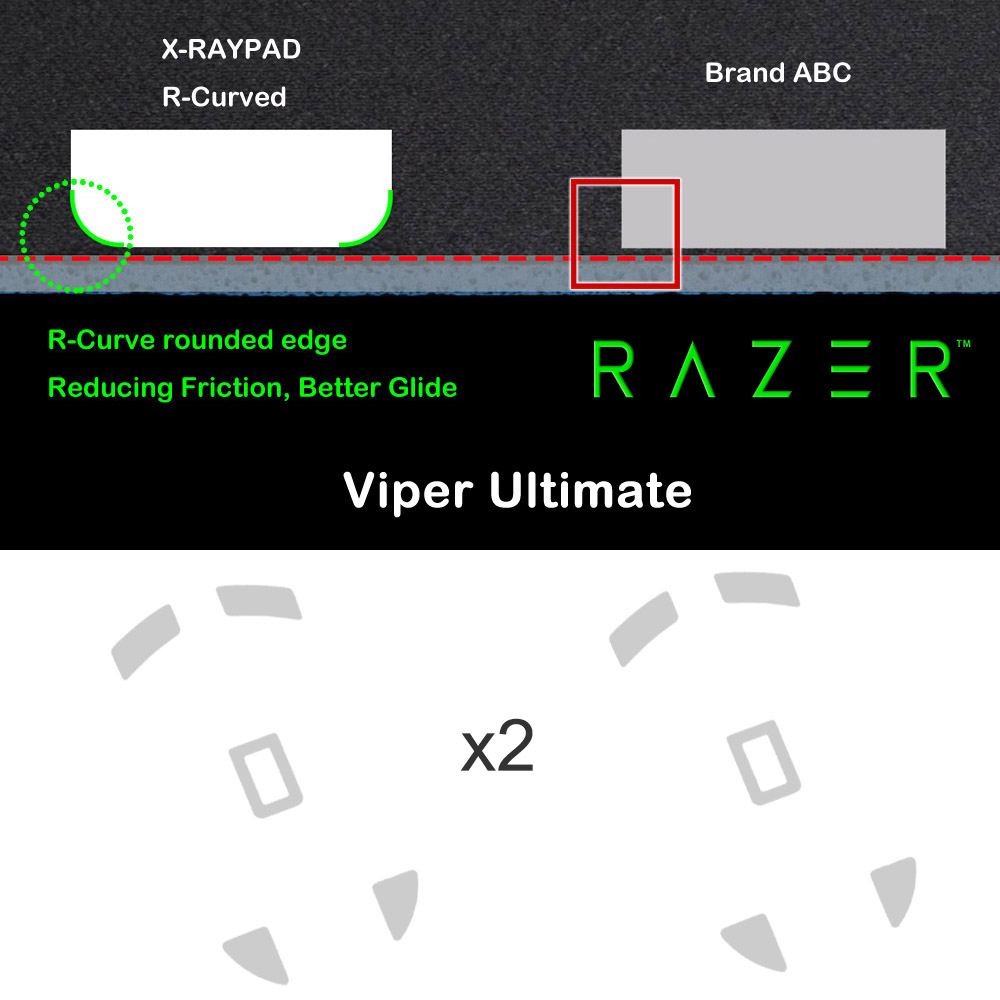 Replace your mouse feet to increase your control and accuracy by providing the smoothest and most consistent gliding
Smoother gliding helps reduce grip tension, improve accuracy, reduce wrist strain, extend and happier game time
Unique R-curve technology produces rounded edges, no scratches, gliding out of the box; no running-in period
0.6 mm thickness: provides ideal foot height, eliminates "bottom scratch" and provides longer life
Made of  100% pure PTFE, it has the lowest friction coefficient, is environmentally friendly, and has no residual adhesive. Contains 2 sets.