About Printing of custom mouse pads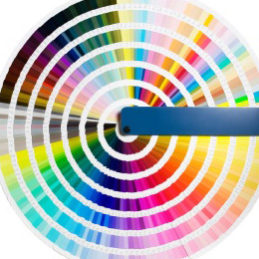 PRINTING INTRODUCTION

Offset Lithography: Offset printing is a commonly used printing technique where the inked
image is transferred (or "offset") from a plate to a rubber blanket, then to the printing surface.
Offset printing is the most common form of high-volume commercial printing, due to advantages
in quality and efficiency in high-volume jobs.

Dye Sublimation: Sublimation is a specialized process that prints special heat activated inks on
an advanced "transfer" paper. The transfer is then registered to a fabric surfaced product. When
heat and precise pressure are applied, the heat activated inks turn into a gas dye, which then
sublimates into the fabric. Once the image is transferred, it is permanent and washable.
* It's used for custom rubber mouse pads with colors dye sublimation on fabric.

Spot Color Printing: Using a limited number of color inks, or specific color inks in addition to the
primary colors, is referred to as "spot color" printing. Generally, spot-color inks are specific
formulations that are designed to print alone, rather than to blend with other inks on the paper to
produce various hues and shades. A spot color is any color generated by an ink (pure or mixed)
that is printed using a single run. All spot colors will be matched to the Pantone® COATED
Process Imaging Guide.
* Spot Color is specific and matched to the Pantone color guide. It's used for logo printed on the mat's surface. People calls it " silkscreen printing" but color will be matched to a specific color of Pantone color guide.

Four Colors Process Printing: The technique used to print full-color images, such as color
photographs, is called four-color-process printing (sometimes called full color printing). This
printing process is composed of four primary colors: Cyan, Magenta, Yellow and key (black)
commonly referred to as CMYK, combined to produce millions of colors.
* It's printed on one side of the mouse pad surface directly, such as full colors image of plastic mouse pad, which is printed of four colors precess printing. It's expensive for small quantity order.
Now our printings for custom mouse pads, they are dye sublimation and spot color printing.