Home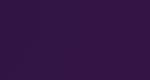 Custom gaming mouse pads with your favorite image to cover desktop, custom size, personalized printing, hight quality best for Gamers, eSports clans, Game studios, Gaming companies, etc.

       X-ray Technology Co., LTD was founded in 2003 and specializes in developing and manufacturing excellent mouse pads and accessories for the professional computer user. We've acquired plenty of experience with experimentation, management, and quality control. Sincerity, warmth, honesty, renovation, and high efficiency are our principals, and we believe firmly in offering better quality products and brand names you can trust.
Custom mouse pads per your specification, by input size by yourself and uploading your photo, company logo or image with any color printing, PRO-Gaming Mat Quality, fabric top & natural rubber mouse pads.
Pro-gaming mat building.

Input the mat size by yourself.

Free Editing Your artwork.
Free Preview before making.