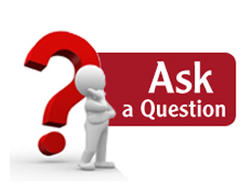 Is the mouse pad washable?
– Yes, it's washable. Please use Neutral cleaner to wash it in water. Then clean it in water. Finally please do air-dry it.
What's the difference between Rough surface and Smooth surface?
– The rough/control surface is  fabric weave sparse, but the smooth/speed surface is fabric tightly knitted. Let's close view the rough and smooth surface here!
Can mouse pads be rolled up and and transported easily without wear and tear?
– Yes, our rubber mouse pads can be rolled up. Which is flexible and soft, so no damage in shipping.
What is the safe area for text or graphics near the edge?
-Please keep one inch of the text or graphics to the edge.

Will you offer me a tracking number?
– Sure, we offer shipment tracking number for each order. Just login your account to see the tracking number if order complete.
How many days delivery if I choose free shipping?
– Usually it will be about 2 weeks delivered(from order to receive it).
Does my multi-design get a cheaper discount?
– Yes, multi designs enjoy quantity discount. For if you have 5 artworks for custom printing, just select 5 pieces on quantity option.
How can I upload my file?
-You can upload your file via our Contact Form after ordered. But we may recommend you leave download link at Check out page.
Why do you need my phone number?
–Which is requested by the delivery company. We need to fill it into the waybill.
In some case, if the courier can't find your address or nobody at home. They will call you and confirm the dispatching day.
Actually, we don't need your phone number at all (you don't need to worry it).
How about the rubber shrinkage?
–For the rubber mat shrinkage, because mats are rubber & cloth placed under high temperature (180c) and pressure in sublimation printing, the final sizes may vary between 0.5% to 1.5%.
Do you ship it to UK?
–Yes, we ship them out most of countries Worldwide.
How to Create an account?
–You can create an account on checkout page, for more information to check here.
Can I order it from webshop directly?
–Yes,get the right size pad and process the order on the webshop ( to input your artwork download link into an order note).
Do we have to deliver our design, or is it possible that X-RayPad makes it?
–We have designers for you that can provide the perfect design. Free edition your artwork.
What is the producing time for the products?
–For X-rayPad items, we will ship it in 2 days. For Custom MousePads, it will take 3-5 days for shipping when the artwork is approved and ready.
Is PNG or JPEG good enough?
–Need a high solution picture, it's about 200PPI or above.We prefer to accept AI,PSD or PDF file with good quality.
Is the artwork going to look the same on the product as on my computer screen?
–The product may not be exactly the same as the digital design (every computer screen is different), but the design should not be more different than 15 –20% of the design file.
Do I get warranty on my design / artwork?
–If the design has been approved, you will receive NO warranty on the design. But you are not satisfied with the quality of the product, 100% refund or make new one for you.
How can I send a large size artwork to you?
–As the artwork file is very big, we suggest you to upload it to Google drive, then give a link to us to download it.
What do you use to deliver my products?
— We use DHL, FedEx, UPS, EMS or Post Air Register, see more at OUR SHIPPING PROCESS
How is the quality of your products?
–We start to make mouse pads for professional gamer since 2003, specializes in developing and manufacturing excellent mouse pads and accessories for the professional computer user.
Do you sponsor teams, players or organizations?
–Yes we do! But don't forget when you ask for sponsoring, what you can mean for us. We don't like random emails and that emails will be thrown in the trash-can, also we never give full sponsorship's (free mouse pads).
Are your prices including taxes (VAT)?
–No, our prices are excluding taxes and shipping, see more at OUR SHIPPING PROCESS
What's the difference between Custom and iCustom Mouse pads?
–For Custom Mouse Pads, which is using regular rubber material at stock, with digital printing. MOQ: 1 piece
–For iCustom Mouse pads, which is using better fresh rubber material, with industrial printing. MOQ: 10 pieces