Product Description
Custom Playmats fit your requirements. To print your own image on the fabric mat top and custom size fit your tabletop.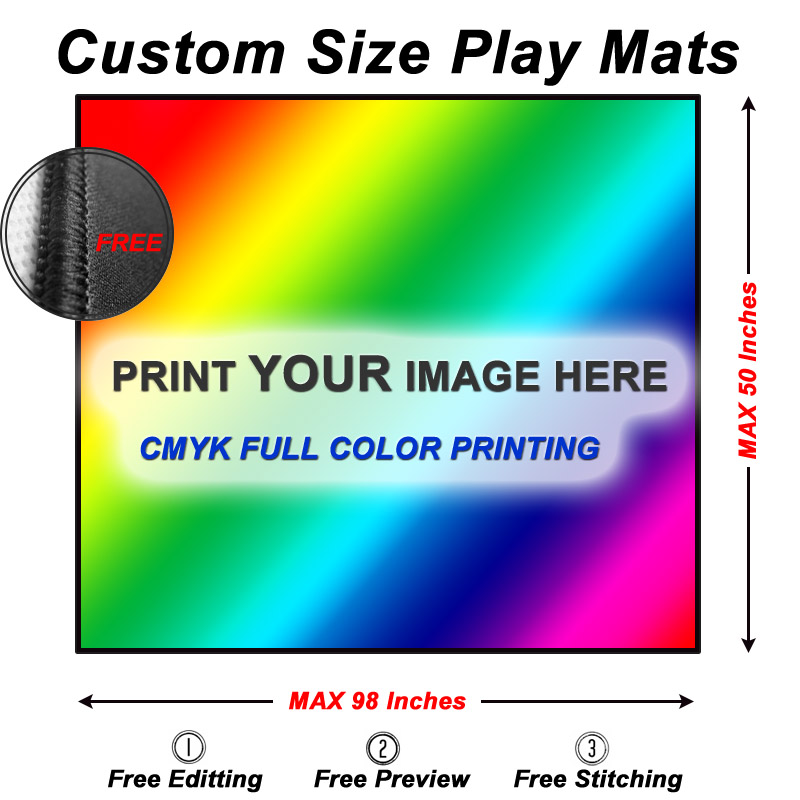 Which is made by foaming natural rubber, durable, compact structure and strong tensile strength.  More optional for custom size, Mat surface, stitched edges and different corners.
Features:
PlayMat surface:Smooth or rough fabric surface optional.
Materials: Natural rubber, Compact structure, strong tensile strength.
PlayMat size: Custom size fit your table ( Max length 100″, Max width 46″).
Thickness: 2mm or 3mm thicker optional.
Printing: CMYK colors, sublimation or HD imprint
Edges: Stiched, non-stitched optional.
No minimum order quantity and Machine Washable
Free Gift

Custom Playmats Steps:
wpdance
Step 1
Select the mat size and other specifications.
We can't list all mat sizes here, if need other size, just contact us.
Step 2
Leave artwork download links at Check out page(recommended).
If need help with artwork editing, just contact us for free.
Playmat Materials and Treatment
wpdance
Playmat Photos for reference
wpdance
Showing the imprint of playmat
wpdance