Bulk order of customize waterproof mousepads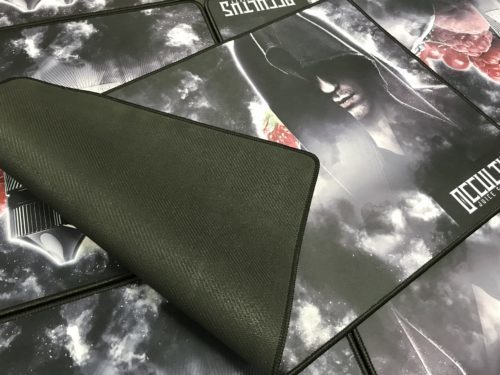 We received the order#10852 from The Vapor Studio. Who wanted us to make 120 pieces of custom bulk waterproof mousepads at a good price.  And print their design on it.
The design is about Occultus Juice Society, which is a premium eJuice and vape juice manufacturer, focused on providing every member of the community with a mysterious, delicious yet safe vaping experience.
Are they real waterproof mousepads? Yes! I show you the video about comparison test between Occultus Juice Society waterproof mouse pad and Ordinary mouse pad.
What can we bring for you?
2.Print your own design on it
3.Waterproof coating surface and ECO rubber bottom
Learn more bulk order of customize waterproof mousepads at X-raypad!  If  you are still puzzled, you can upload the artwork and email us.