Custom Arc Shaped Mouse Pad Guide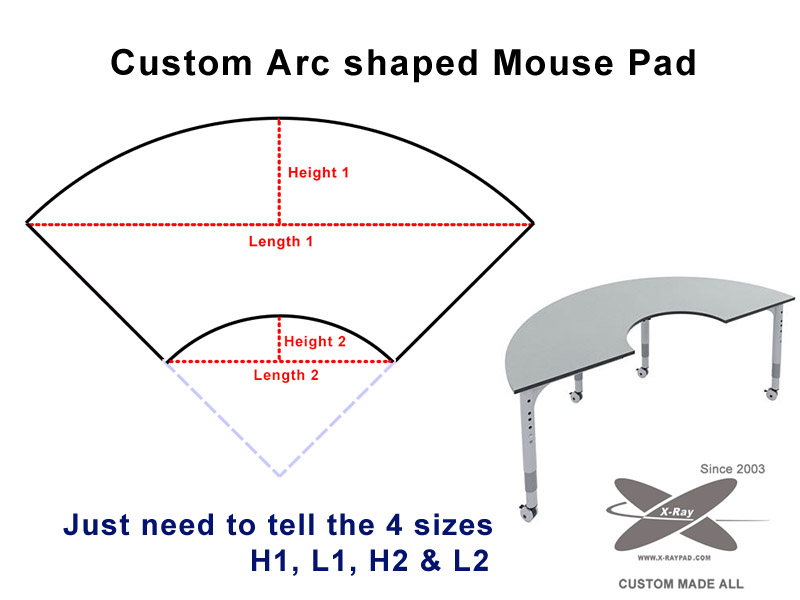 Can you custom arc mouse pad for my arc desk?
Yes, we can custom it to fit your needs. We not only customize the curved mouse pad in bulk, but also provide customized services for individuals.
Can this customized arc mouse pad fit my desktop accurately?
I can say " yes". We custom made it per the size you offered.
How do I know the curvature of the desktop?
It's great question. It's very simple. Please tell us the two dimensions as shown below.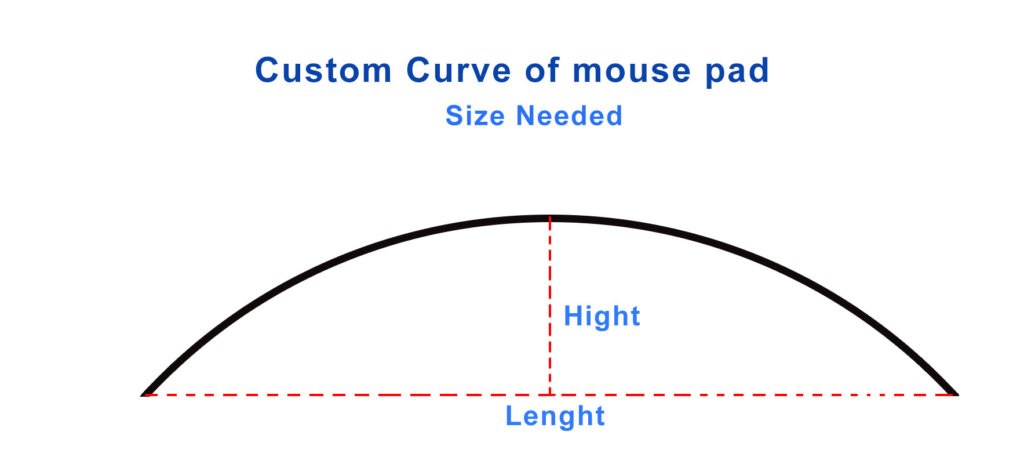 Therefore, carefully measure the arc height and the chord length. We will customize the mouse pad based on the data you provide.
Can you make a ring or ring curved mouse pad?
Of course, you need to provide us with the dimensions of the inner and outer arcs. Please refer to the instructions below.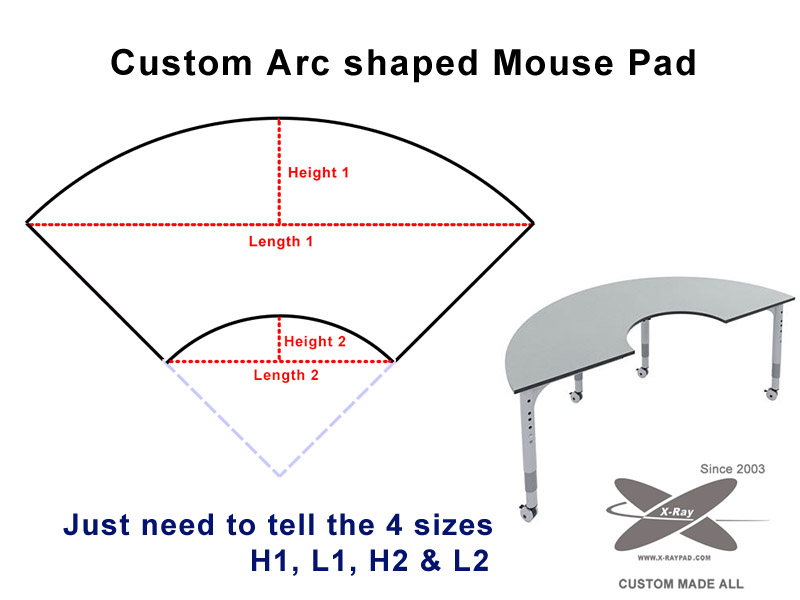 Have you customized any curved mouse pads before?
Yes, we did some custom curved mouse pad before. Please see photo of curve mouse pad below: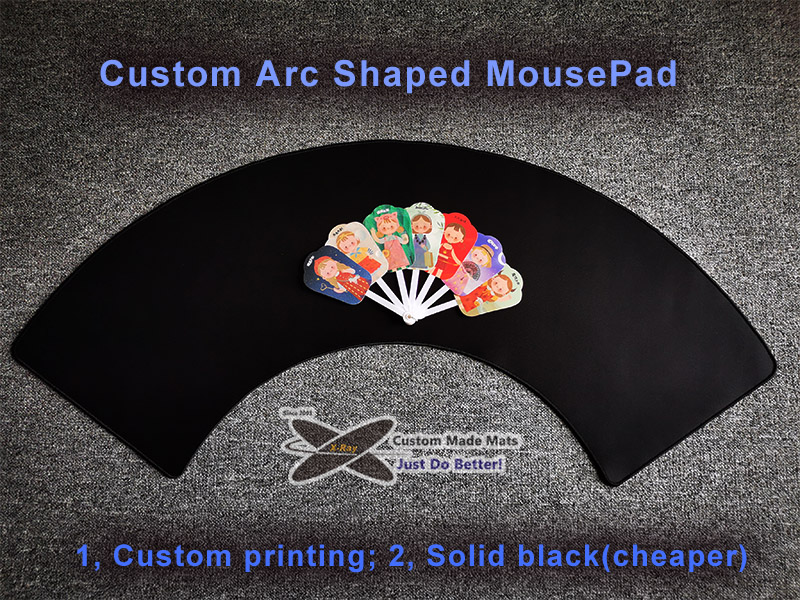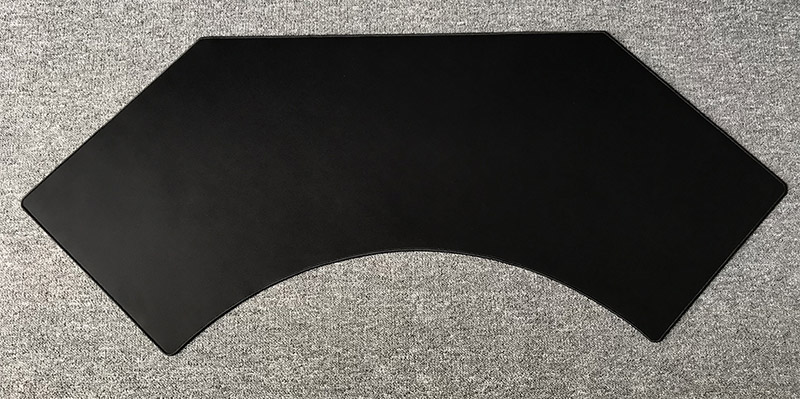 Do you have any question?
a, customize other irregularly shaped mouse pads?
b, custom round mouse pad giant size?
c, custom L-shaped mouse pad?
If you have any questions, please feel free to contact us.