Free handmade playmat bags for Custom Playmats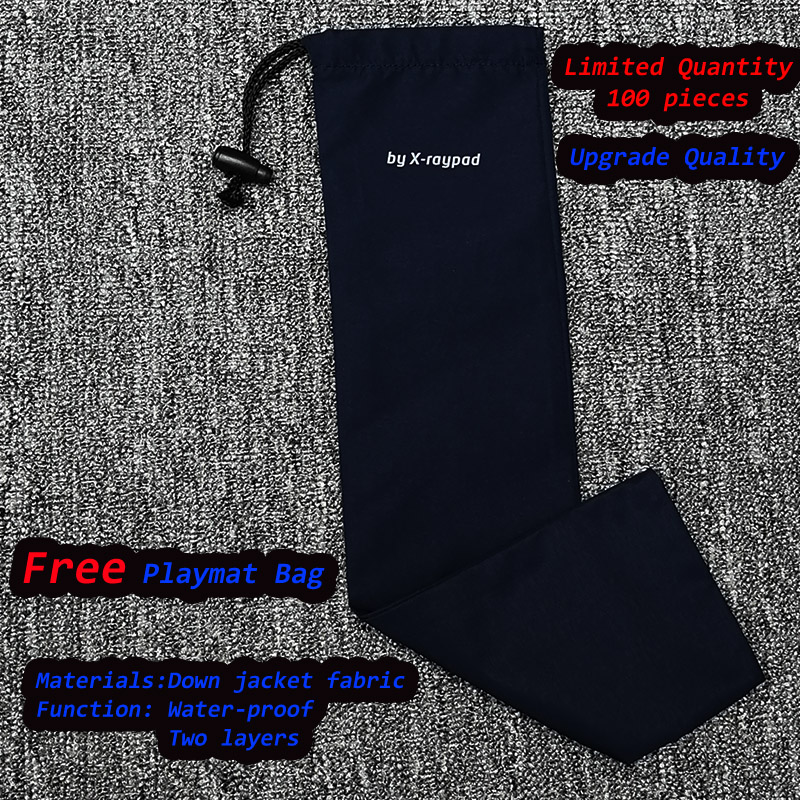 We are always improving our product quality and service for customers. Now we are launching a plan to offer free playmat bags (handmade). Any custom playmat order, who can get a free playmat bag from us.
Features of playmat bag:
1, Materials: Down jacket fabric
2, Fucntions: two layers water-proof for your playmat in roll packing.
3, Heights: 18 inches, 26 inches, 32 inches and 38 inches
4, Color: Navy blue
5, Hand made
Who can get a free playmat bag?
Our goal is to provide a free playmat bag for the board games players(trading card game) outdoor. Who may need to pickup his playmat somewhrere and play cards with his friends or events. So pack it into a playmat bag, there will be easy to handle it in travel.
Which products include:
What products not include: Custom playmats bulk, the order quantity is over 10 pieces.
If you have any question, please feel free to contact us for your requirements.