Customize irregular mouse mats for Varidesk Cube Corner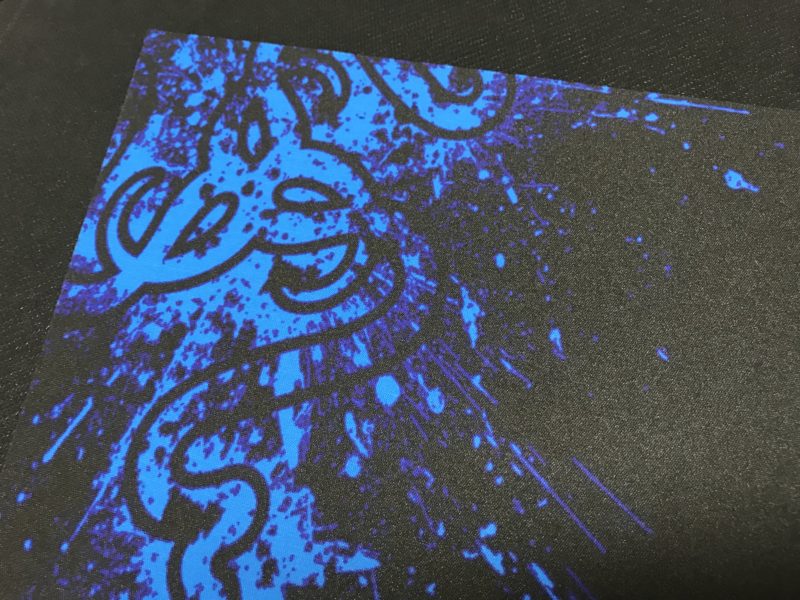 Ben looked for a irregular polygon mouse pad to cover the entire lower deck of his Veridesk Cube Corner 48.
As you can see, it has tapered sides and a big curve in the middle which is making it difficult to find a large mouse pad to fit.
He felt a standard rectangular pad will end up being too skinny to use due to the curve in the middle.  So he found us.
Do you cut anything irregular?  He said.
Yes. We can customize any size irregular polygon mouse mats for personal or bulk order. We can make this shape you did. Can you advise the dimensions?
According to his requirement, we make the preview for him.
Just send us your sizes, we will Customize any size mouse mat for Varidesk Cube Corner 48 or other table models.
You may have some question of custom mouse pads.
Why don't you do custom mouse pad per the Varidesk shape and perfect best match lower deck? Includes round edge and front curve. It's because the cost of cut tooling. You may don't want to pay the knife cut tooling just for one pad.
Usually, we will do a cut tooling for bulk order of custom mouse pad. Then we will make a cut tooling per the outline drawing of deck surface.
Just mentioned again, X-raypad offers custom mouse pads with your requirement and specifications, any size, any shape.
---
Review from Ben Stringer
I know different people may have different requirement of custom shape mouse pad or desk pad or table mat.  Fernando is from velen city, Switzerland. Who wanted to get a U shape desk pad to fit his desktop, just see below image from Fernando.