Description
Logo in changing
Because the logo of this product is changing, and the inventory of each dealer is different, you may receive the mouse pad from the local dealer or use the old logo. But don't worry, this is just a different logo. The product is exactly the same.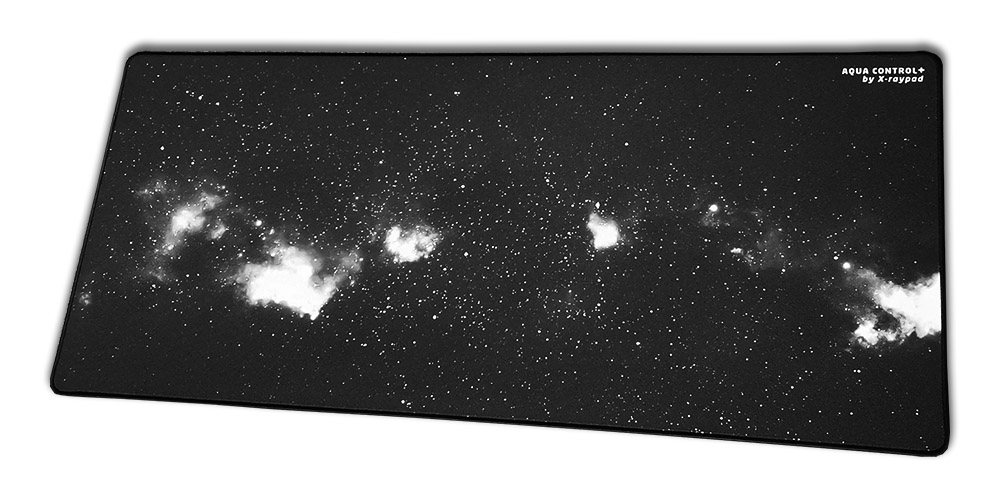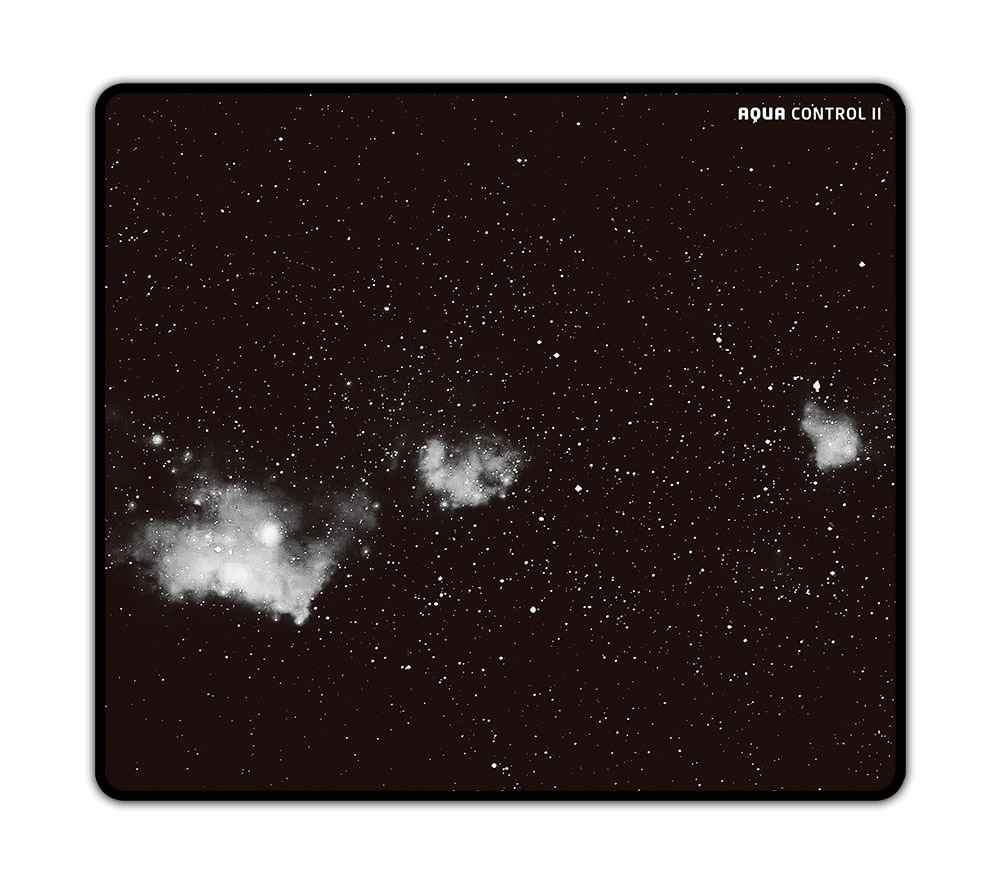 Aqua Control II mouse pad, black galaxy design. Which is rougher surface than ROB strata. Which was made by Amundsen fabric surface and non-slip soft bottom too.  Very stable tracking. Rough surface like pear skin provides very precise reaction to your mouse movements.

Strong against a sweat or dirt, humidity : you can use same quality even sweat your hands while playing.
Features:
Surface : Non Coating Amundsen fabric, Rough

 micro-control version

.
Middle layer: Single-bubble rubber foam by a special structure
Bottom:Non-slip.
Hardness: SOFT
Edge:Stitched Edging
Control:high-efficiency moving in playing gaming.
Thickness: 4mm
Vibrant colors, Do not fade