Description
G-Sevlow (G-wolves) Mini Skoll is the light weight ergonomic wired gaming mouse, less than 50 grams with Honeycomb Hole Shell. It's small size design, Length 117mm x Width 64mm x height 40mm.
Includes two USB paracord cables in the tin box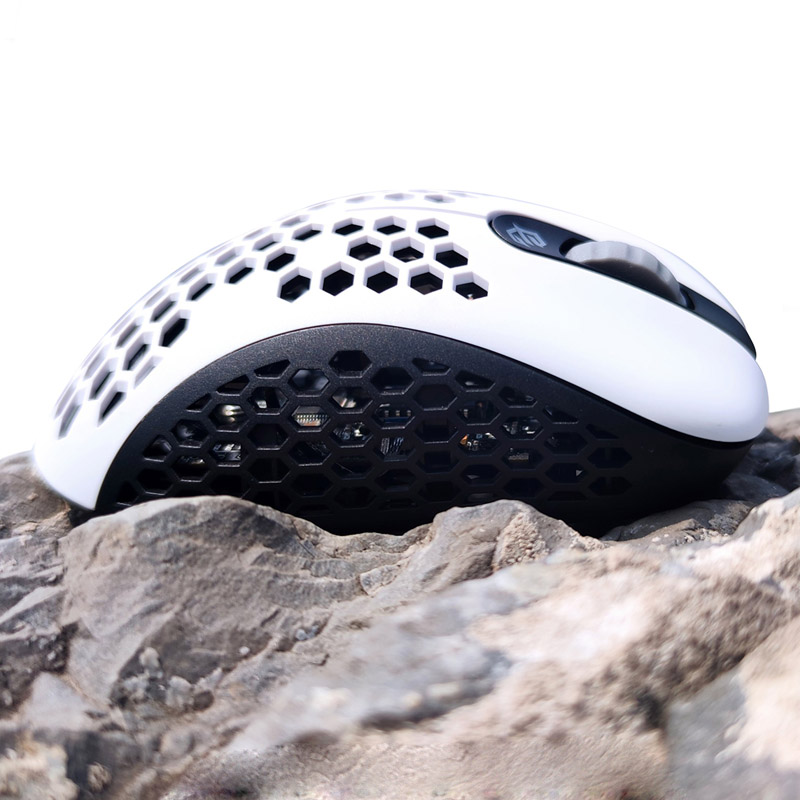 Features:
– Smaller size and light-weight design
– Super lightweight less 50 grams
– G-wolves plugable USB Paracord  x2
– Honeycomb-design
– PMW 3389 sensor
– Ergonomic shape
– Omron switches
G-Sevlow (G-wolves) Mini Skoll is the little brother to G-Wolves Skoll that was one of the first of it's kind as en super lightweight mouse with an ergonomic shape. Drawing inspiration from the shape of the legendary Intellimouse 3.0 combined with a honeycomb shell design and G-wolves own paracord, Skoll is a definite recipe for domination.