0 comment(s)
Here is introducing custom leather desk pads from X-raypad.
Firstly, I will show a photo of leather desk pad(customized) on my desk.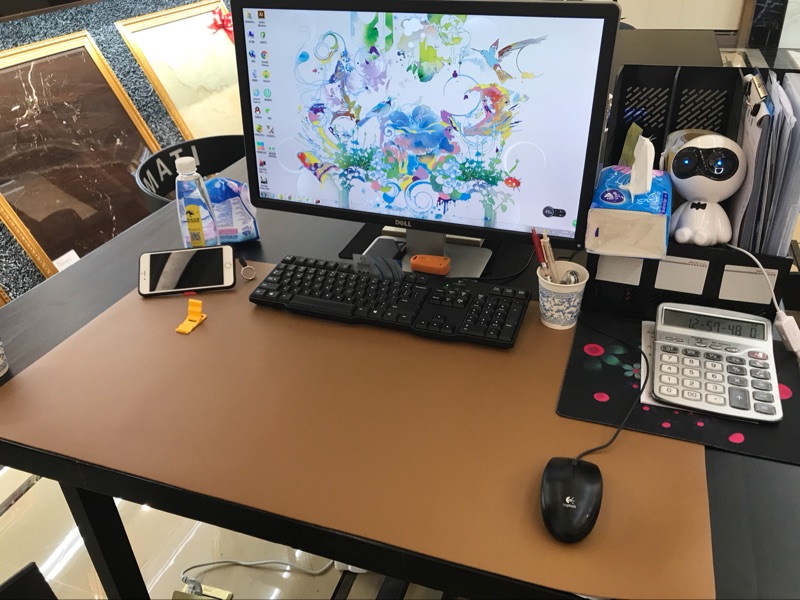 It's solid brown color only, surface is very clear, don't have any logos on it, which sits flat on the desk. And soft, skin-friendly(no hurt my wrists).
Show the more details of the deskpad with below photos:
Specification of custom brown leather desk pad:
Pad custom size: 30″ x 12″, 2mm thick
Brown soft, premium PU leather material
Dual sides – smooth and suede texture
Square corners
Sure you can select other size desk pad, or custom size, other color, different type corner(round or straight corners), different shape etc..
Learn more about custom leather desk pad(just click it)