Close Look at Control VS Speed Surface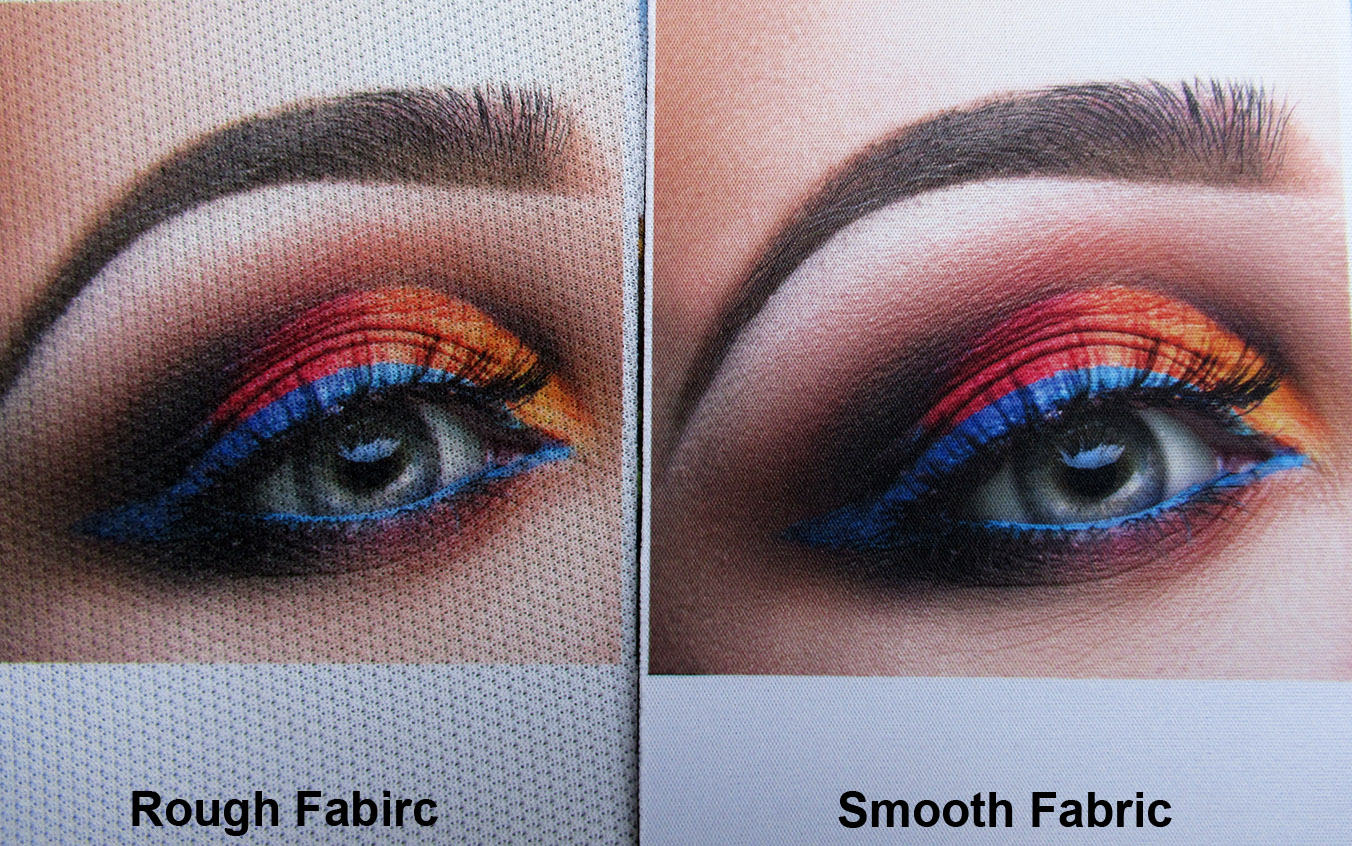 There is an option of control surface or speed surface for custom mouse pads, custom playmats, custom counter mats or other rubber mats.
Some people often ask us: "What is the difference between control and speed surface?" Now I want to take more pictures and close view the control and Speed surface. So we prepared two kinds of materials with same size and same artwork printed . We put them together to comparing the difference.
Before showing the pictures, I need to tell you, Control surface also calls Rough surface and Speed surface also calls smooth surface.
Firstly, let's see the blank rough and smooth surface. The rough/control surface is  fabric weave sparse, but the smooth/speed surface is fabric tightly knitted. So the blank materials are for custom printed your artworks.
2, How about the artwork printed on them?
The pattern printed on the smooth surface is more delicate, and the pattern on the rough is a bit like a mosaic.
3, Texts and numbers printied on them
From above photo, we will not suggest to have small size text printed on the rough surface. If you want to print small text on it,  please keep the letter or number height is not less than 0.1 inch or 2.5mm.
The texts printed on Smooth surface shows a better result. But the text height is not less than 1/16″ or 1.5mm. Sure larger is much better for reading. Otherwise, smaller text may not easy to read.
Hope all above can help you know more about control and smooth surface when order mouse pads, playmats, counter mats, table mats and so on. If you still some question, please feel free to contact us.