Description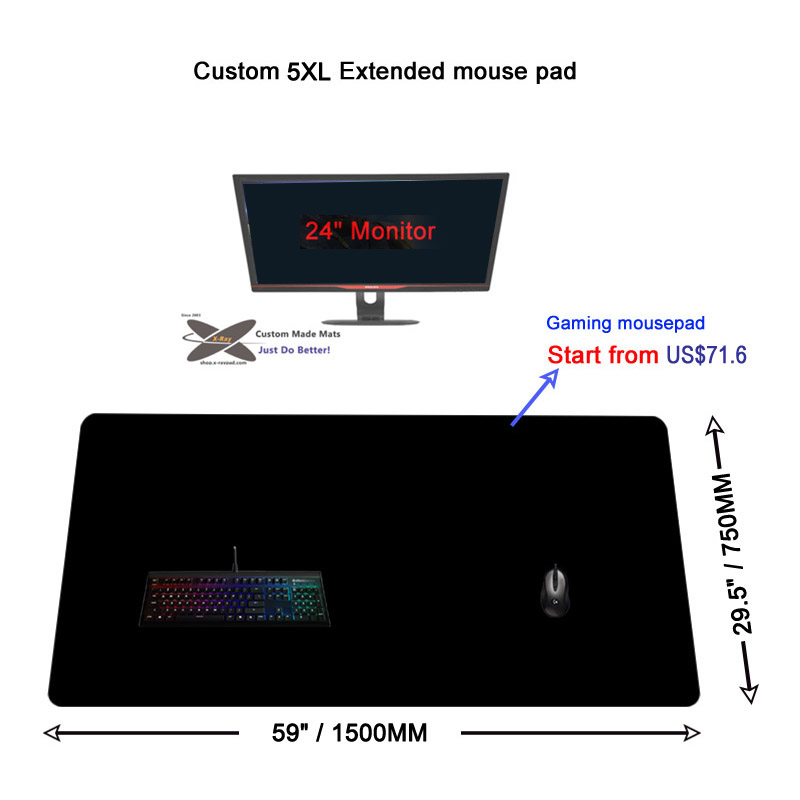 Custom XXXXXL Extended Mouse pad  59″ x 29.5″ is VERY huge size as mouse pads. There is enough room to put your monitor, keyboard and mouse on it.
You may be cared the thickness of the mouse pad. So you can choose a suitable thickness here to make your hand more comfortable possibly.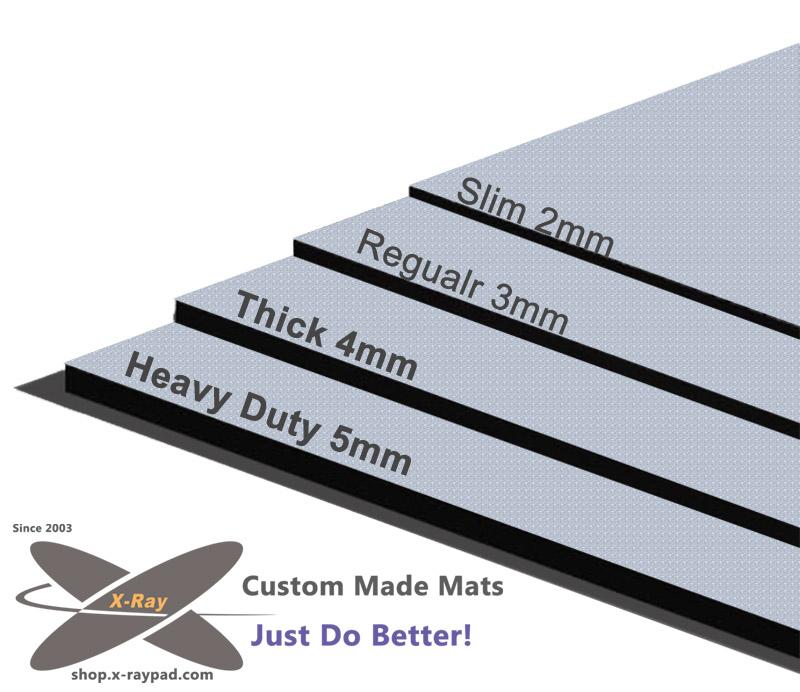 If doesn't care the thickness, you can take a regular thick. Otherwise you can choose the heavy duty mouse pad.
Features:
Material: soft and flexible foaming Natural rubber
Mouse pad TOP: Fabric/cloth
Mousepad Bottom: Non-slip rubber
Colors: Custom print or solid black
Thickness: 3mm